Installation
CacheCard - Hardware Installation (DTiVo)
CacheCard - Hardware Installation (DTiVo)
Hardware installation instructions for installing a CacheCard into a DTiVo:
Step 1: Remove cover.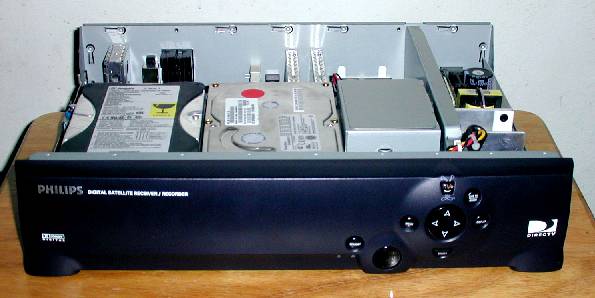 Step 2: Remove the hard drive structure.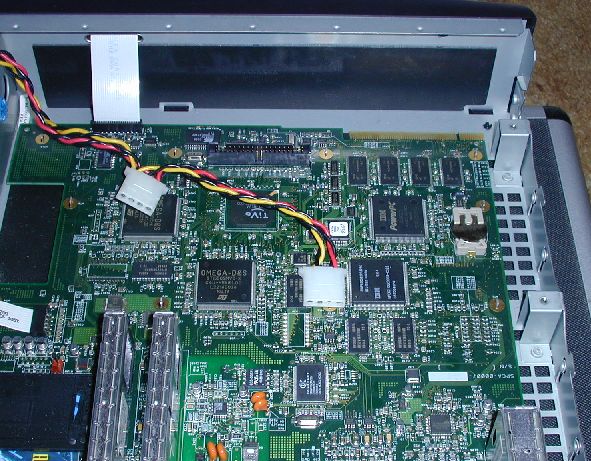 Remove the two screws holding the hard drive structure to the chassis and carefully remove while taking care to unplug the fan and the hard drive cables.
The DirectTV Tivo is based on a IBM PowerPC 403GCX running at 66MHz. There is a PCI-like edge connector on the front of the motherboard that bonds out most of the PowerPC bus pins.
Step 3: Install the CacheCard.
[Update pending]